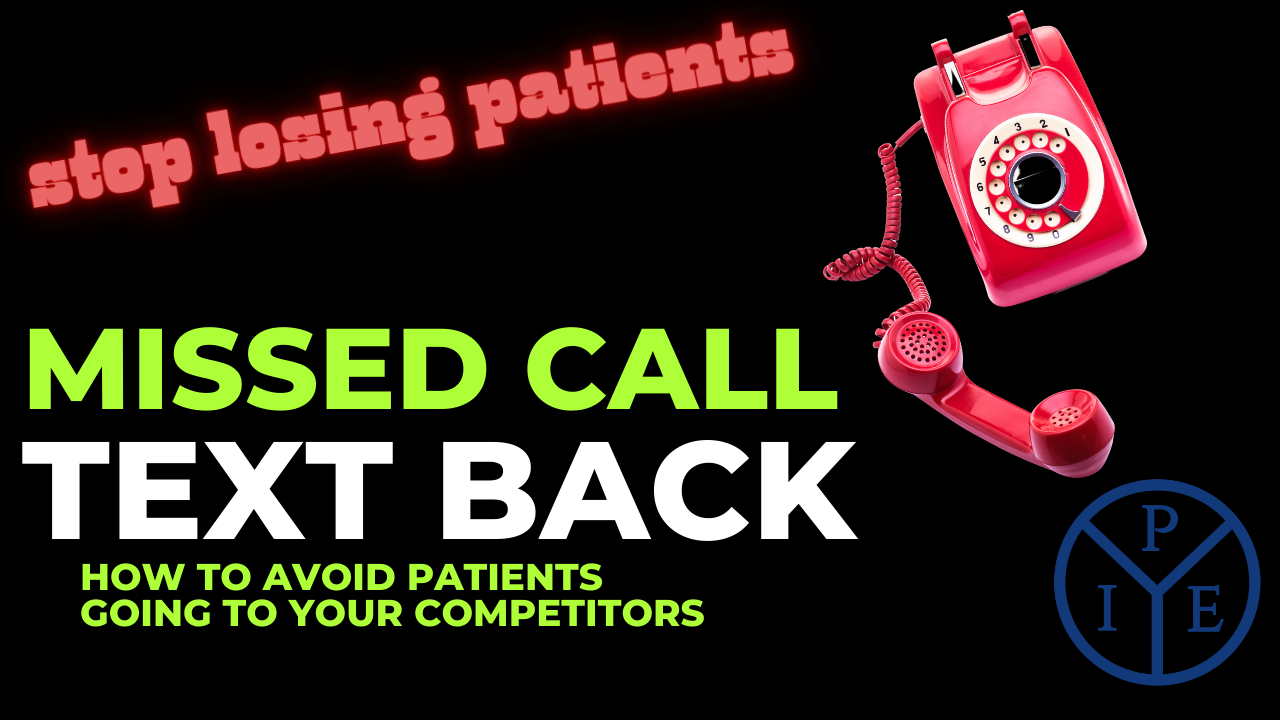 How often have you been busy with patients in a private room or back in the gym and your staff has both hands full and on the phone with an insurance company and then the phone rings? It rings and rings and rings and NO one gets to it.
OUCH! What if that was a new patient that has 2 other family members that wanted to come in and get treated by you because their best friend told them you are the best in town but….. they need to get in ASAP!
It's very possible they hung up and called your competitor and got in that day.
It's possible, right? What if you implemented our Missed Call Text Back System into your practice – you'd never miss another call again PLUS you would open a conversation with them by sending them a text message as soon as the call dropped.
So… if you are a private practice healthcare business owner and you are missing phone calls because you are busy or you are looking to grow and scale your practice – we are here for you! You can do one of two things:
(1) Drop a comment below with the words: Missed Call and we will get back in touch with you
(2) Set yourself up with a Triage Call here: https://chat.practiceinsidersedge.com/PIE-Triage-Call