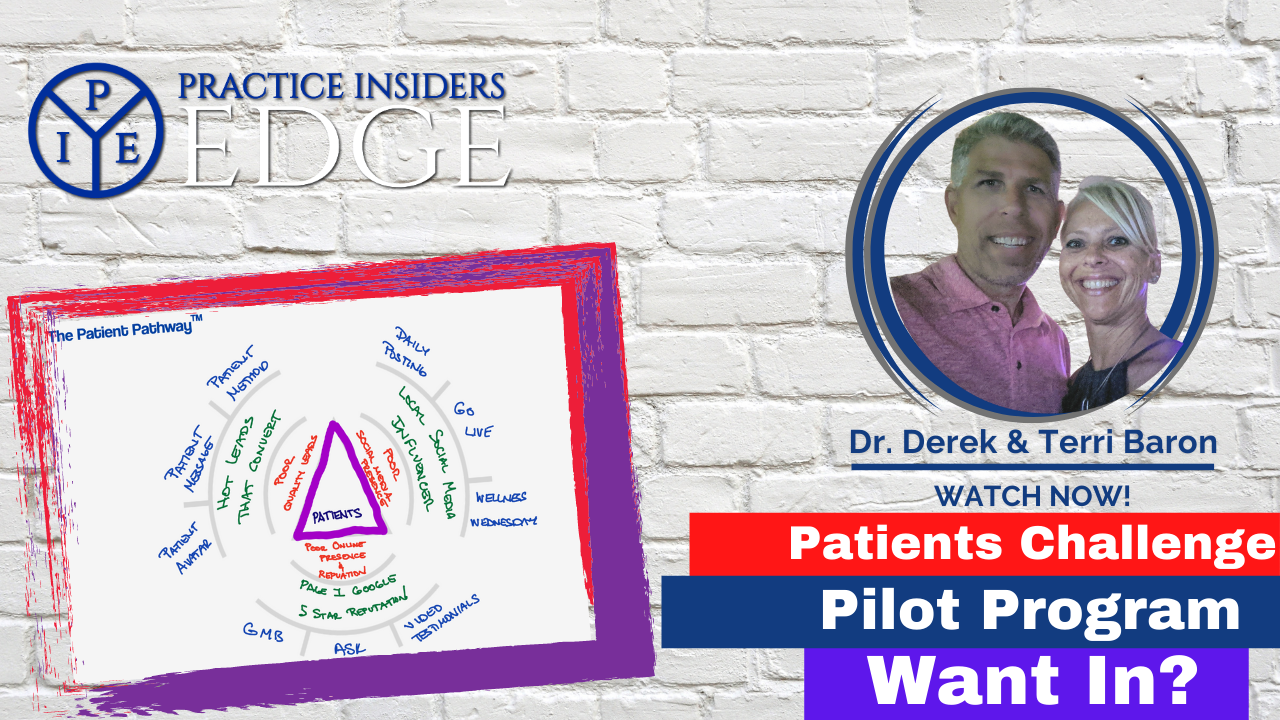 Want access to the Patient Challenge Pilot Program?
Question for you….
Are you interested in more New Patients For Your Practice?
In today's video we discuss our Brand New Pilot Program called The Patients Challenge.  In this challenge we are going to take Private Practice Healthcare Business Owners (just like you) through a 9-Week Done With You Program to generate more new patients into your practice which could bring in an additional $5K – $10K or even $15K during this time frame.
We are going to cover 3 main issues most private practice healthcare business owners have and how to overcome them:
Having a Poor Online Presence and Reputation

Having Poor Quality leads that don't covert

Have a Poor Social Media Presence
So… if you are a private practice healthcare business owner and you are looking to gain access to our Patient Challenge Pilot Program just post the word: PATIENTS below in the comments section. 
We will get back in touch with you and get you all the details.Have a FAN-tastic day!