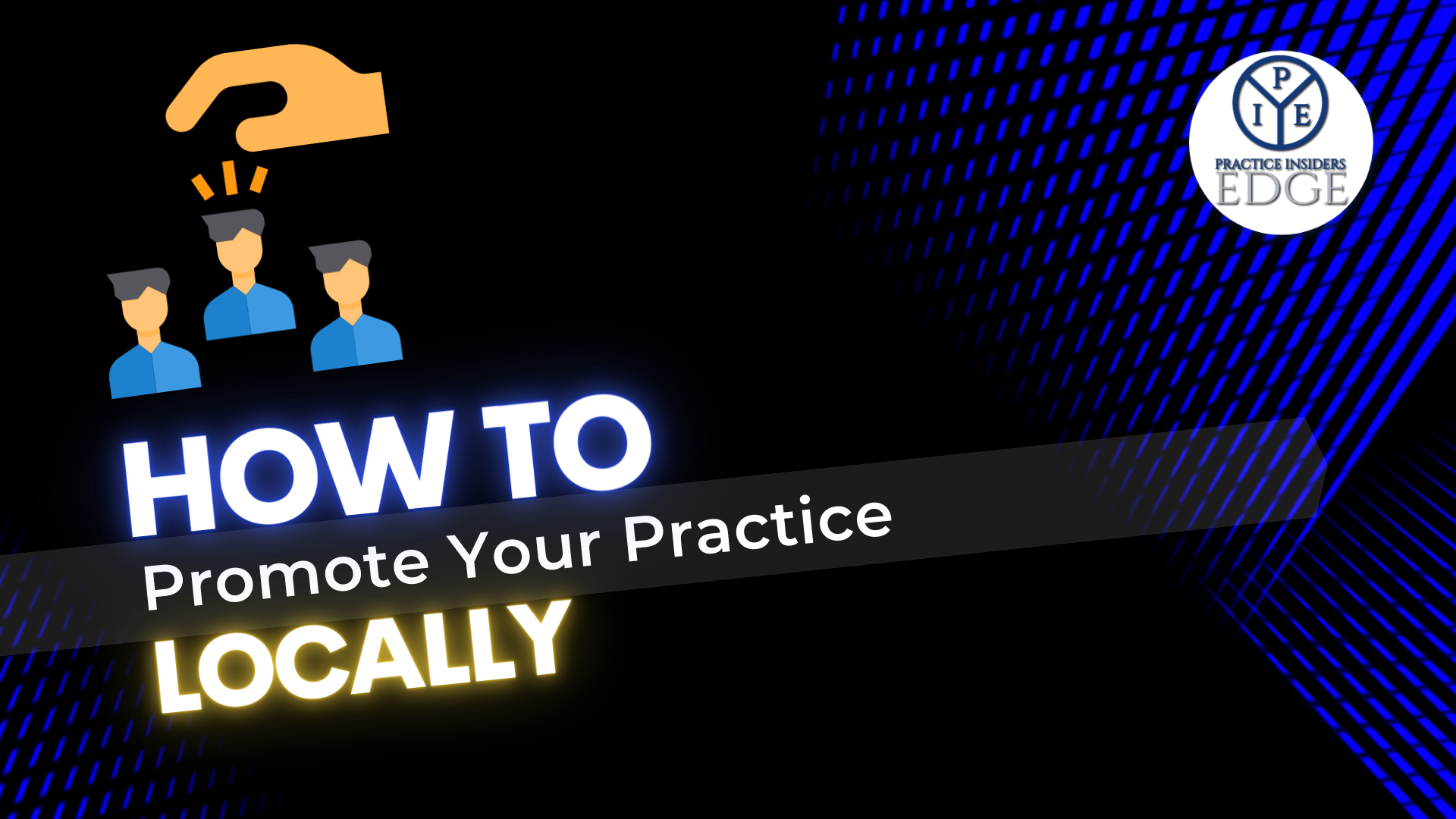 Whether you are a new or established practice, marketing can help you move from obscurity to well-known, liked, and trusted in your community!
Not sure where to start and want to improve your top-line revenue with marketing? We've got you! 
Whether you have a clinic or offer services, you have to let people know you exist!
Word of mouth is important but how do you know it will continue?
Tools to promote your practice locally
A Practice Website
This may be obvious but a great way to promote your practice is to make sure you can be found online. That starts with a website.
Your practice's website should be filled with local information that clearly defines where your practice is located and your hours of operation.
It's a really good idea to list the services you offer.
One way to help increase the likelihood your practice shows up in search is to link to and build links from other practices. 
The way to do that is to create and publish blog posts. You can even reach out to and mention other clinics that might lend their influence to you within your blog posts. 
One of the best utilities you should consider is building an email list with the aid of your website. More on the importance of building an email list later in this article.
Google Business Profile (Google My Business)
Speaking of search, local patients often use Google to search for services and practices. Having a Google Business Profile (formerly known as Google My Business is probably the single best account you should create.
Google Business Profile is a free tool that allows you to promote your practice website and show up in Google Search and Maps.
Your Google Business Profile also allows you to see and connect with patients, post updates and see how your patients are interacting with your clinic on Google.
Here's the thing, anyone can leave a review using the reviews facility. And as such, this will help keep you involved and engaged with your patient base.
Google Business Profile will also allow you to leverage the opportunity to let your audience know about your other social accounts as well as the opportunity to link about upcoming events, blog posts, and press you may have received.
Your Email List
We would submit that the most important asset you can create, build and leverage to promote your practice is your email list!
Don't have one or not sure how an email list can help you promote your practice?
No problem.
An email list is a big-time asset that can be responsible for real top-line revenue!
Being able to communicate with your audience is a big deal.
The opportunity to let your audience know you have specials or deals and new services can lead to transactional relationships.
Take for instance the uncomfortable very real lockdowns the world experienced. So many practices were negatively impacted because they failed to build a real email list of current or existing patients. The inability to communicate whether their practice was open or closed resulted in obscurity and confusion.
If those same practices were able to communicate with their patients via email, they could simply inform their audience of their modified hours of operation, and how they were going to serve their patients should they need services their clinic offered (online, etc).
Once a practice develops an email list, they are also not as reliant on some of the other big tech platforms for traffic.
Instead, the plan and strategy to leverage some of these social and search platforms would be to build an email list by which practice could then communicate and market to an interested local audience.
Need Help?
These are just a few ways to get immediate and consistent results for your practice. Of course, there are a multitude of other methods and technical processes a clinic could incorporate into a promotion like SEO, Video, Content Marketing, or paid advertising on Facebook or Google.
They all work! But if it were me and I was just getting started or wanted to create consistent results, I would focus on getting a website up and running, optimizing it to generate leads, and then email those leads with offers!
Hey, if you need help with any of this stuff and want to get results from promoting your practice, reach out to us, we would be elated to help!
So… if you are a private practice healthcare business owner and you are looking to grow and scale your practice or generate more new patients for the practice – we are here for you!  Drop a comment below if you have questions or if you'd like to set up a call with us go here: https://chat.practiceinsidersedge.com/PIE-Triage-Call